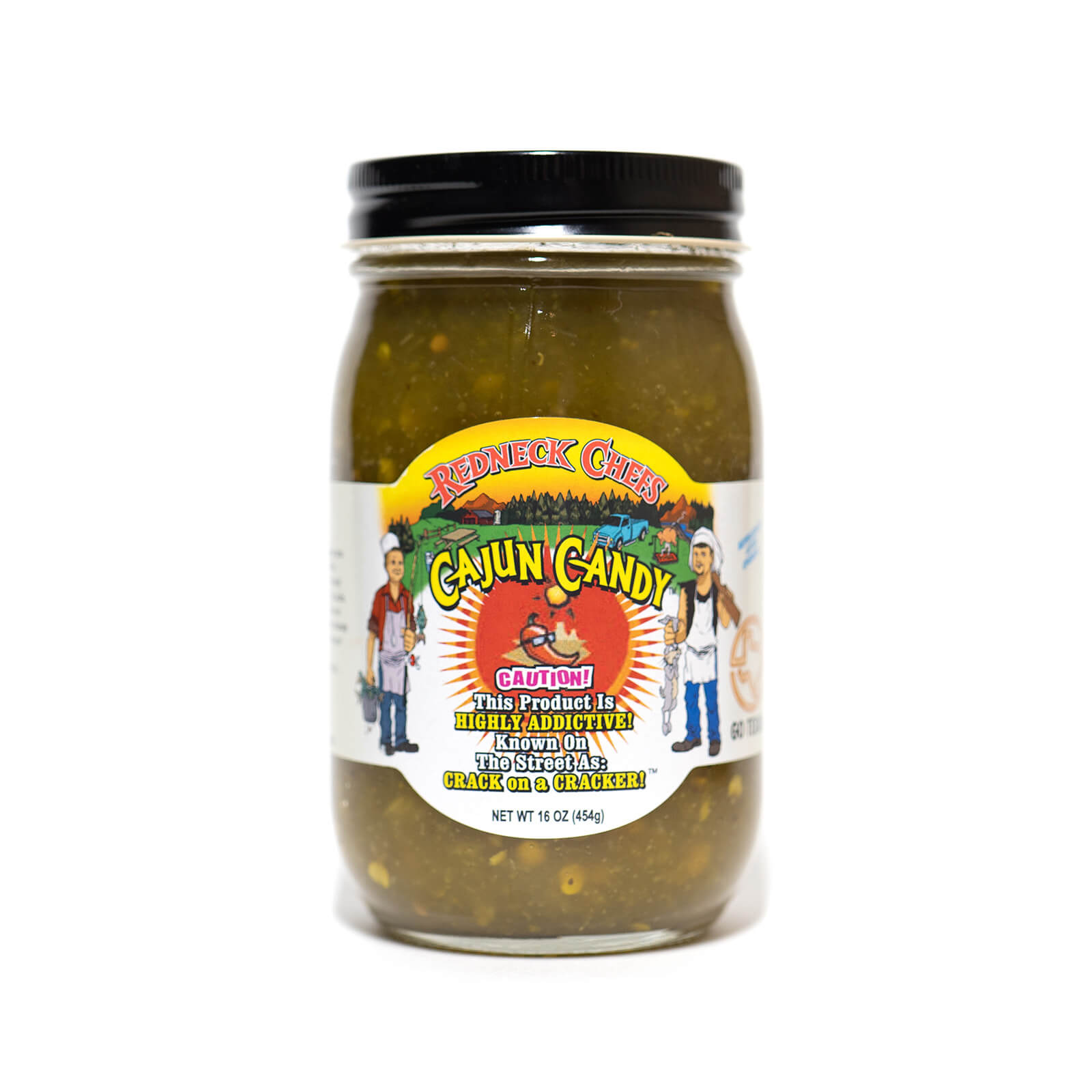 Cajun Candy AKA "Crack on a Cracker"
$8.99
From Redneck Chefs, these addictive candied jalapenos are best known on the street as: "Crack on a Cracker". It pairs excellently with cream cheese & crackers (similar to a pepper jam), but otherwise goes with just about anything! Use it as a relish with deviled eggs, tuna, chicken salad or try it in your cornbread and hush puppies. Whatever the dish, it's always better with the authentic Cajun Candy.
Cajun Candy AKA "Crack on a Cracker"
Cajun Candy
The best I have ever tasted. Bought this product few years back at the Women's Southern Show here in Florida. So happy that I found it again.
Great product
Great product, and fast shipping!
Crack on a cracker!
Awesome stuff and very addictive!