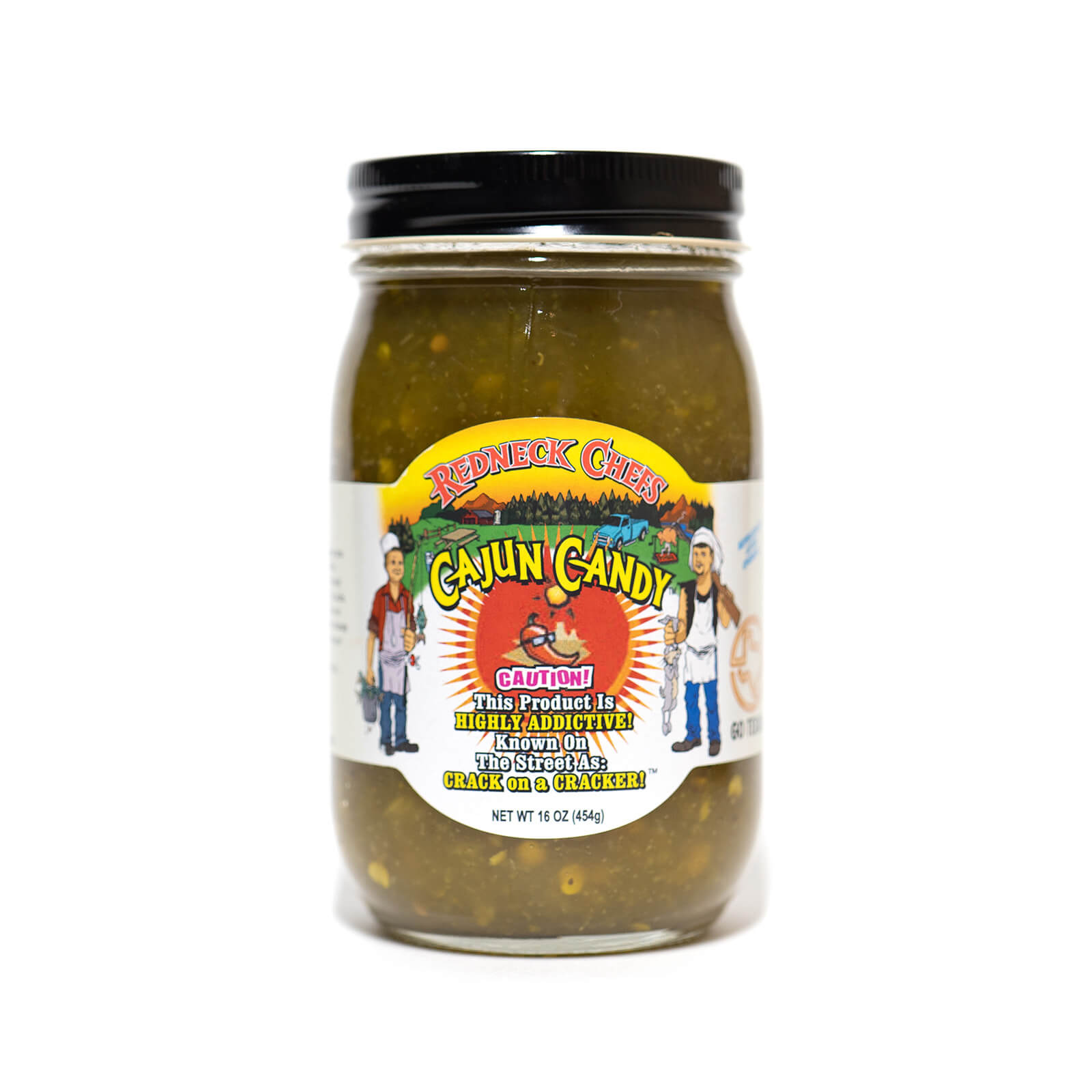 Cajun Candy AKA "Crack on a Cracker"
$8.99
These addictive candied jalapenos are best known on the street as: "Crack on a Cracker". It pairs excellently with cream cheese & crackers (similar to a pepper jam), but otherwise goes with just about anything! Use it as a relish with deviled eggs, tuna, chicken salad or try it in your cornbread and hush puppies. Whatever the dish, it's always better with Cajun Candy.
Out of stock
Taste great!
Worth the money. I wonder if it can be purchased in Snellville Ga?
Cajun Candy
This stuff is wonderful. We use it on tons of foods and we are discovering more uses everyday. This is our second order after finding this at a Christmas show that we were attending. No sense in ordering just one jar. It won't last. We order three at time. .
You can't just eat ONE !
I've had a little left from some that I bought at a gun show about 4 years ago made in Snellville Ga which was a lot more chunkier, but yours is just as good ! I have also turned other friends onto it. AWESOME SNACK
ONE JAR WAS LAYING ON ITS SIDE ….you need to pack some foam or some other packing material in the box.
Only place I ever bought food from online
Everything was amazing , discovered your product at a boat show of all places a few years ago and couldn't be happier