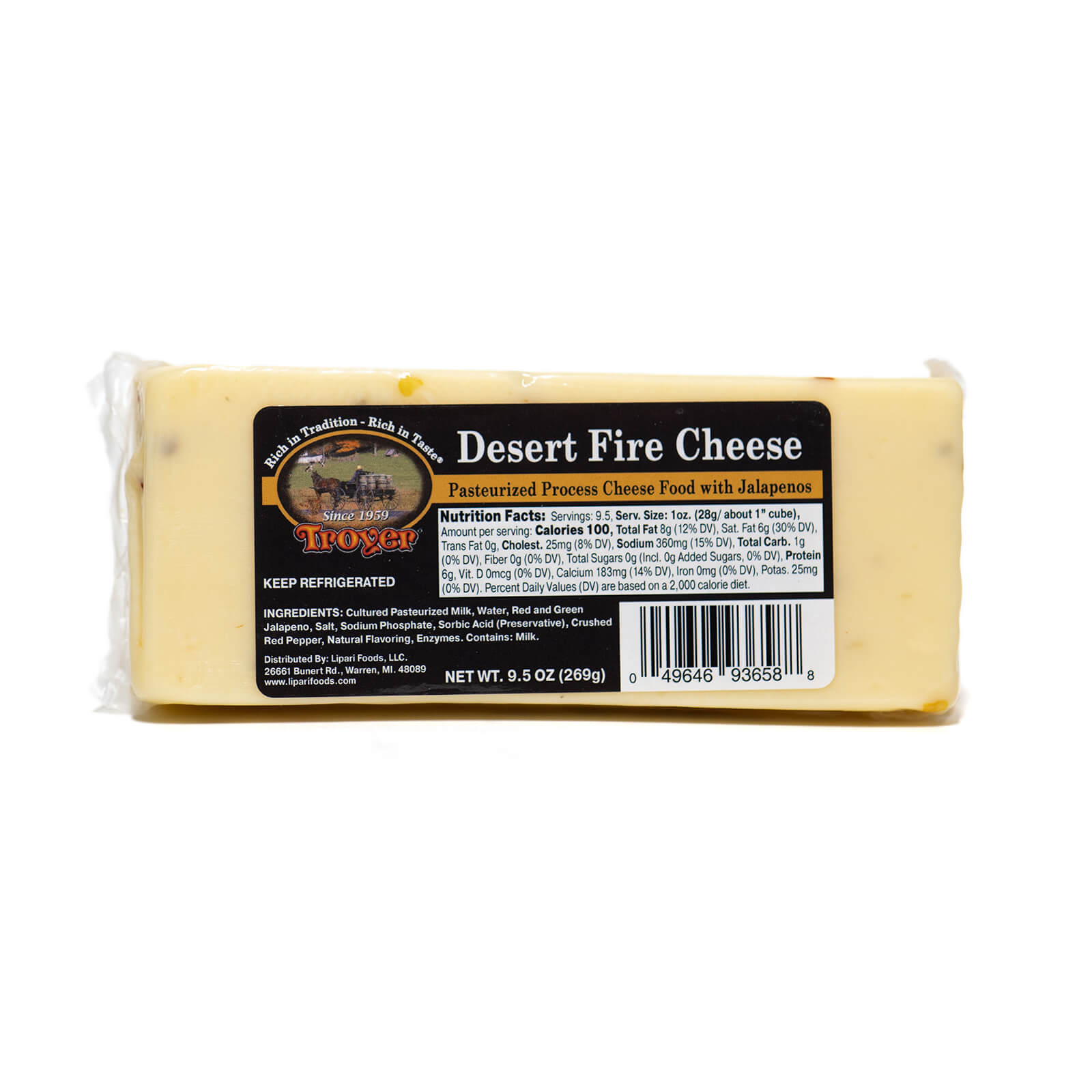 Desert Fire Cheese
$8.99
Troyer's Desert Fire Cheese – delicious, semi-soft Monterey Jack laden with savory jalapeño peppers that goes perfect with crackers, on sandwiches or anything that needs an extra kick.
9.5oz (269g)
54 in stock
Good online source for cheese
Cheese arrived on time. First shipment with ice pack, second shipment without. Would have been nice to include icepack second time. Quality is good. Seems to be a reliable source for online ordering.